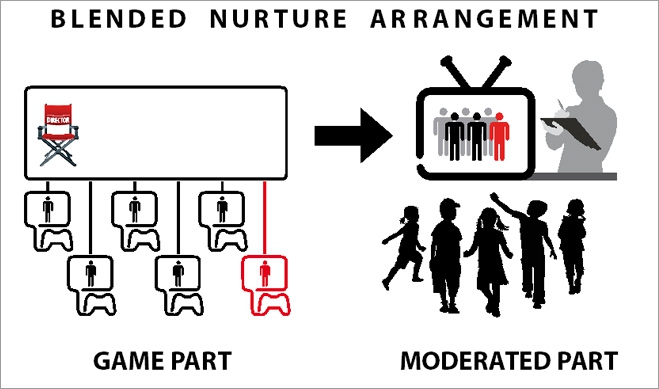 Prof. Wierzbicki and Peter Böhnke continue their research on human behaviour utilising virtual environmants.
Dipl.-Ing. (FH) Peter Böhnke is member of a Junior Research Group at the University of Applied Sciences in Mittweida. The research is beeing done within the context of the project PrävEm supported by The European Social Fund (ESF) and the Saxon Ministry of Science and the Fine Arts (SMWK) in 2013.
The research follows the concept of "Blended Nurture" which aims at modelling social and/or personal behaviour through participation in virtual reality based games ("Nurture Games") combined with a moderated live part.  A coach (psychologist) must ensure that experiences are correctly classified and that the correct behavioral patterns become fixed in the mind.